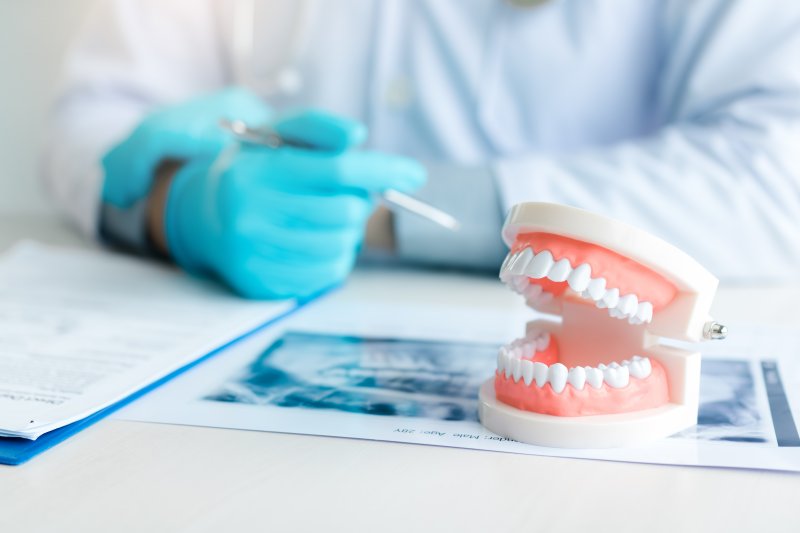 Replacing your missing teeth with custom-made prosthetics can be an exciting endeavor. It can also be a costly one depending on your preference and budget. While the cost of dentures is less than solutions that are retained by implants, the price tag is not the same for everyone. In this article, a local dentist will share three unique factors that must be considered when creating a cost estimate for treatment.
Which Factors Are Considered?
During an initial consultation with your dentist, you will learn that apart from examining your mouth to determine if you are a good candidate, they will also be looking at the various factors that determine how much you can expect to pay for treatment. Some of these include:
The type of denture you will need will be determined by how many teeth you are missing. Partial dentures can replace multiple missing teeth along an arch, while full dentures can replace an entire arch.
The materials used to fabricate your dentures. Most often made out of acrylic and/or porcelain, these materials do come with a cost. While there are companies that use cheaper items to make their dentures, the longevity is significantly less. This is why your dentist will discuss why they use higher-quality materials.
Whether you require any kind of preliminary treatment beforehand. Even though you are missing most or all of your teeth, you may still need some form of preliminary care. Bone grafting can be helpful if too much of your jawbone has deteriorated, and periodontal therapy may be necessary if you are showing signs of gum disease.
Are Implant Dentures More Expensive?
Yes, implant dentures are more expensive but with good reason. Not only do they require surgical placement within the jawbone, but they are made out of titanium, which fuses well with the surrounding bone tissues. Implant dentures are also longer lasting (30+ years or more) and offer supreme functionality when eating, speaking, and smiling.
Will Dental Insurance Help Cover the Cost?
Most dental insurance companies will agree to pay up to 50% of the total cost of your dentures. However, each plan is different, so you'll need to make sure that you or a member of your dental team review your plan before starting treatment. As long as you've met your deductible and there are funds remaining as part of your annual maximum, there is a good chance that your insurer will help to partially pay for your denture treatment.
The cost of dentures doesn't have to require emptying your savings account. Each patient is different, so prepare to look at all your options and ask any necessary questions so that you are comfortable with the price tag of your new smile.
About the Author
Dr. John Petty graduated from the University of Alabama School of Dentistry in Birmingham with his Doctor of Dental Medicine degree before serving three years in the National Health Service Corps. After moving to Tennessee in 1984, he and his wife settled in Tullahoma and has since helped its residents achieve greater oral health. At Petty Dental, he and his team offer a breadth of services designed to repair, rebuild, and enhance smiles at all stages of life. When patients arrive with missing teeth, he can provide tried-and-true solutions like dentures to ensure they recapture a more youthful appearance. If you are ready to take the next step in your oral healthcare journey, visit our website or call (931) 454-9499.