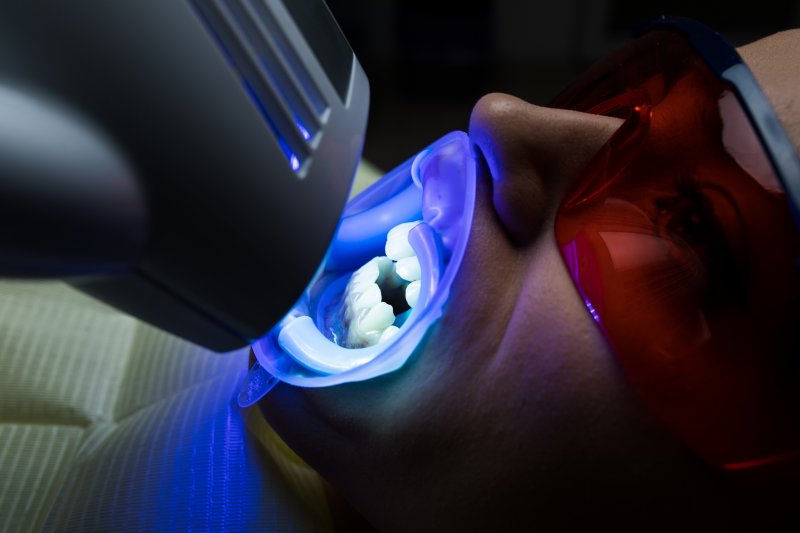 Bright, white teeth are seen as being the landmarks of a beautiful smile. If your grin is discolored, this can affect both the way people view you and the way you view yourself. Knowing what causes dental discoloration can be helpful in preventing it, so read on to learn about the causes of yellow teeth as well as what your cosmetic dentist can do to help.
Common Causes of Yellowing Teeth
There are a variety of things that can cause one's smile to lose its shine and become yellow. Bruxism occurs when you rub your teeth together or grind your jaw consciously or unconsciously. It often happens when someone is sleeping or stressed and can lead to enamel wear, which allows the yellow dentin to show through. Fluorosis occurs when one's teeth are exposed to an excessive amount of fluoride and can leave brown or yellow spots on the teeth.
How to Prevent Yellow Teeth
Though yellow teeth can ruin the look of your smile, there are fortunately several ways to keep this from occurring in the first place, including:
Visiting your dentist for checkups and cleanings every six months
Drinking dark or highly pigmented beverages through a straw
Cutting back on your sugar consumption
Avoiding the use of tobacco products
Consuming alcohol in moderation
Brushing twice per day
Flossing every night
How to Remove Stains from Yellow Teeth
If your teeth happen to become stained or yellow, there are several ways that your dentist can either correct or cover up the discoloration, including:
Professional whitening – At-home teeth whitening treatments allow you to lift stains from your smile over a few weeks.
Porcelain veneers – These thin porcelain shells cover the entire front surface of one's teeth. This allows them to cover up a range of cosmetic issues, including discoloration.
Direct bonding – This treatment corrects the same issues as porcelain veneers, but it's much cheaper. Even so, bonding is also much less durable than veneers.
Dental crowns – If the affected tooth or teeth are severely damaged or decayed, dental crowns may be the right option. They cover up the entire visible surface of a tooth, meaning they improve both its function and aesthetics.
Though yellow teeth may develop naturally as you get older, that doesn't mean you have to be satisfied with a smile you don't love. Contact your dentist to learn more about the options they have available to correct yellow teeth. before you know it, you'll be sporting a healthy, beautiful smile you're proud of!
About the Practice
Petty Dental is led by Dr. John E. Petty. They treat patients in both Tullahoma and the surrounding communities from the comfort of their inviting, relaxing dental office. If you have cosmetic smile issues that you want to correct, they offer a range of treatment options to give you the healthy beam of your dreams. To schedule an appointment with Petty Dental or for more information on their cosmetic dental services to correct yellow teeth, visit their website or call their office at (931) 454-9499.